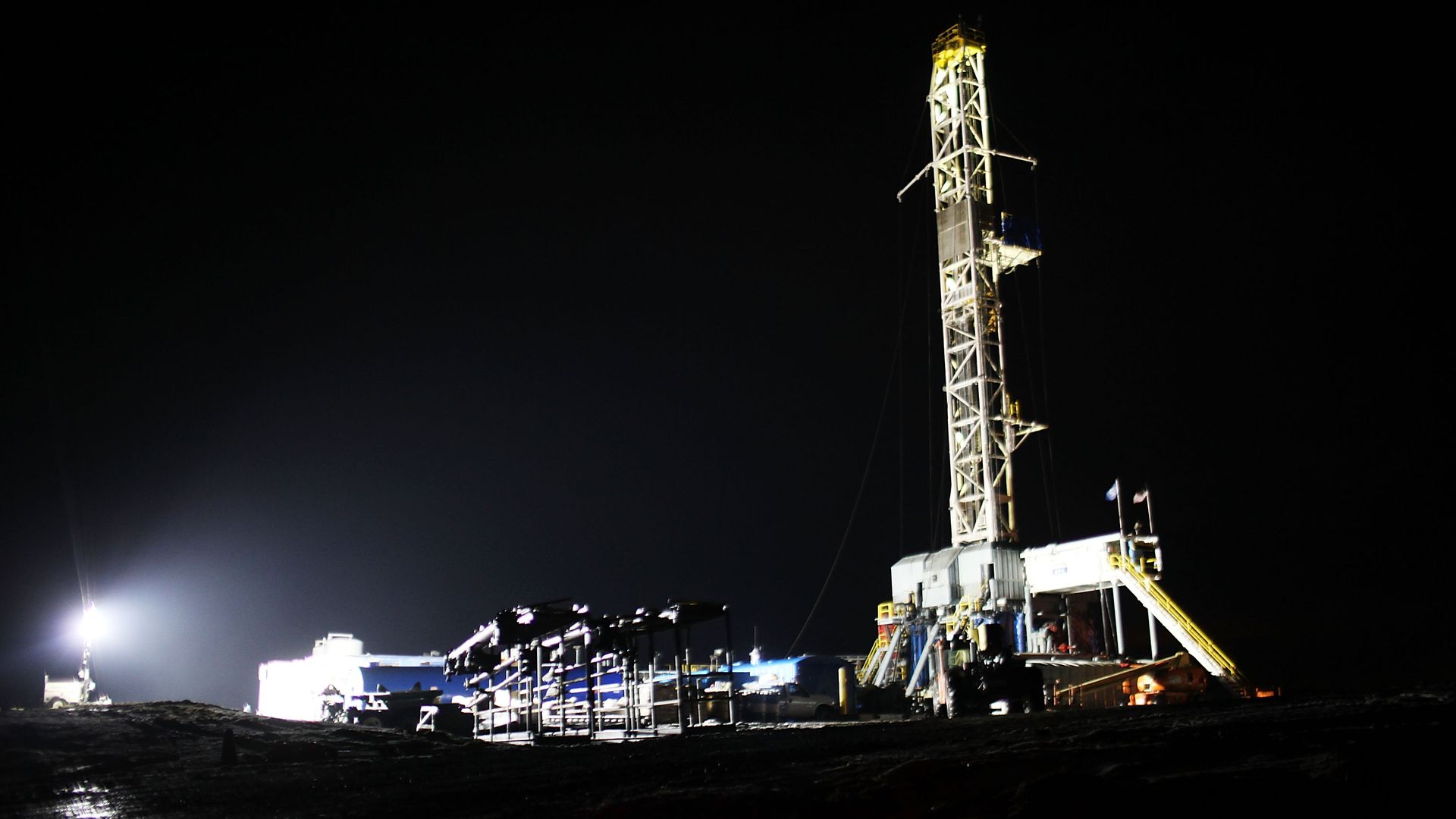 Yet again, energy experts have gotten the oil market wrong: Less than two months ago, Brent crude was about $86 a barrel, and the talk was a certain return to ultra-profitable $100 oil. Today, Brent closed at $58.68, down 31% from the peak, after the industry's worst two months in a decade.
Oil's biggest kingpins are now at the G20 summit in Buenos Aires, where they will try to set things right. But if they can't — for reasons including pressure from President Trump and their own divisiveness — look for a renewed bloodbath in oil, with danger for the world's petro-states and numerous other industries.
What's going on: In oil and gas, the last decade has been an almost farcical series of bad calls — starting in 2008 with an oil price spike to $147 a barrel and a consensus that the era of low prices was over because of a fossil fuel shortage.
Springville, Pa. Photo: Spencer Platt/Getty